WORLD OCEAN DAY
7th & 8th June 2019
The Surf Yard & El Tico
Saturday 8 June at 0930
Jersey's Heritage Paddle Race pulls people together to test their strength, experience and knowledge of the sea - what a way to spend a Sunday! There is no divide here between generations, gender or ability, they're all in the same boat, as it were! Laughter rings out across the beach, looping its way in and around paddlers and supporters, linking them to one purpose- to prove their worth against the sea and to other paddling and surfing devotees.
Jersey Kayak Adventures
Saturday 8 June at 0930 - Free Activity !
This free kayak class is an excellent opportunity to get top tips and safety advice from the experts at Jersey Kayak Adventures, the islands only specialist kayak company.
The 2-hour class is ideal for anyone who already owns or is considering buying a kayak.
Free, if you use your own kayak, paddle, wetsuit, buoyancy aid, paddle jacket and footwear.

If you need to use one of our kayaks, you can join the class at the special price of £29 (includes kayak, paddle, buoyancy aid, paddle jacket and a long-john style wetsuit).

Jersey Seafaris
RIB boat trips around Jersey and its surrounding waters. Seafaris include Les Écréhous and Les Minquiers, incredible offshore islands, great for dolphin, seal spotting and incredible scenery. Trips across to France for lunch or dinner; our north coast RIB experience cannot be missed visiting the spectacular caves and cliffs of Jersey.
Jersey Adventures
Saturday at 1400 - Discounted Activity !
Jersey Adventures is a provider of outdoor and adventurous activities on the beautiful Island of Jersey.

Formed in 1993 and with a 100% safety record, Jersey Adventures, an Eco Active Level 2 business, has experienced and qualified guides, and places personal development and fun at the top of the agenda giving their customers the best possible experience and maximum benefits.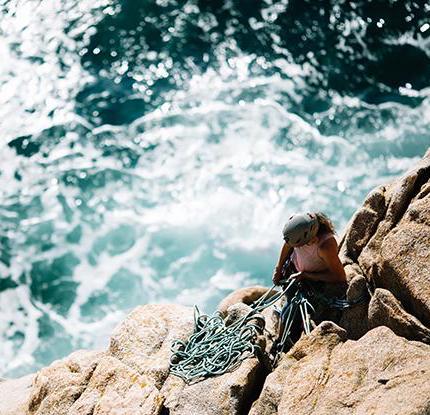 Jersey Rock Climbing Club
Saturday at 1100 - Free Activity !
The Jersey Rock Climbing Club are always open and welcoming to new people who want to try out climbing and potentially join the club. The climbing club get out every Tuesday evening and most weekends and spend a lot of time enjoying being by the ocean!
Meet at Grosnez car park (weather permitting) and head down to the crag from there.
Walking with Remi
Join Remi along the island's Green Lanes and experience the stunning coast and countryside. As an internationally experienced artist and guide, he'll assist you to discover the many secrets of our island's beauty.
Marine Biology Talks
& Diving
Bouley Bay Dive Centre
Saturday at 1200 - Free Activity !
Bouley Bay Dive Centre will be working along side Kevin at Jersey Marine Conservation Jersey and will be hosting his Butterfield Marine Watch Touch Tank from 12pm - 4pm at the Dive Centre. Adam West, our marine biologist will give a talk about local marine

The dive centre are also offering 10 % off anyone who books a try dive over the World Ocean Day weekend.
Littlefeet Environmental
Saturday at 1400 - Free Activity !
As part of OCL's World Ocean Day celebrations, Littlefeet Environmental will be hosting a beach clean, where participants can learn more about the kind of debris and non-degradable waste we find along our shoreline.
Coastal Films & Beach Clean
National Trust
Saturday from 1500 - Free Activity !
Meet at Le Don Hilton and spend the day in the heart of St Ouens Bay and use it as a base for your beach clean. The Plastic Free Jersey team will be on hand to help you hunt for nurdles & share more about their amazing work.
Splash Surf Centre
Saturday at 1300 - Discounted Activity !
Set in the heart of St Ouen's Bay at Jersey's premier surf spot and the home of Jersey's original surf school, The Splash Surf Centre is offering a half price surf lesson on Saturday.
Mahina Massage
Saturday at 0930 - Free Activity !
As part of OCL's World Ocean Day celebrations, Mahina Massage will be running a beach yoga session at Sands.
Moo
Saturday from 0800 and Sunday from 0930
If you're in town, swing past Moo and grab everything you need for an epic coastal picnic. Moo has reinvented fast food, serving seasonal, wholesome, local & organic produce that helps people glow from the inside out.
Wild Adventures Jersey
Wild adventures is an adventure company that provides adventure activities in Jersey as well as overseas. Jersey is a playground for the adventure enthusiast with a great variety of outdoor pursuits to choose from. With towering sea cliffs, stunning coastline, and award winning beaches.
Dan Ireland
Saturday at 0900 - Free Activity !
Dan will be leading a coastal meditation session for World Ocean Day at Les Laveurs, St Ouen's Bay. Dan is a Breathworks Accredited Teacher, UK Network Mindfulness Teacher, British School of Meditation registered Teacher & Australian Meditation Association Registered Teacher.
Plastic Free Jersey
Saturday at 1400 - Free Activity !
Join the Plastic Free Jersey team at Le Don Hilton (the white house in St Ouen's Bay) for a nurdle hunt ! They'll be running a fingertip microplastic pick up from 2pm till 4pm. Help find the pre-production plastic pellets that are polluting our coastline.
Jersey National Park
Saturday from 1000 - Free Activity !
The Jersey National Park team will be based at the Frances Le Sueur Centre for the weekend sharing more about their work in protecting, conserving and enhancing the natural beauty, wildlife and cultural heritage within the parks 2,145 designated hectares.

The centre will also be transformed into a gallery for our local schools to showcase artwork that focuses on protecting our ocean.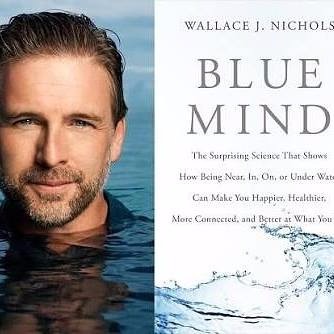 Jersey Library
Saturday from 0900 - Free Activity !
Based in town but still want some #bluemind ? Head to the Jersey Library and check out their Blue Mind display. You'll be able to read Wallace J Nichol's book Blue Mind & learn more about the science that shows how being near, in, on, or under water can make you happier, healthier, more connected, and better at what you do.
Jersey Long Distance Swimming Club
Saturday at 1200 - Free Activity !
As part of OCL's World Ocean Day celebrations, the Jersey Long Distance Swimming Club & RNLI will be jumping in the sea for a swim (or a paddle) at Sands.
Barrow at the Manor
Saturday & Sunday from 0930
Out East ? Pop into Barrow at the Manor to pick up some wholesome treats from their beautiful cafe nestled inside the herb garden at Samares Manor.
Healing Waves
Healing Waves is a charity based in Jersey Channel Islands. We enable individuals with physical, neurological & mental health challenges to access the ocean in a safe way to participate in surf, paddle and flowrider sessions.

The Healing Waves team will be in action over that weekend at the Heritage Paddle Race.
Butterfield Marine Watch Touch Tank
Jersey Marine Conservation
Saturday at 1200 - Free Activity !
The Butterfield Marine Watch Touch Tank will be available to be viewed from 12-4pm at the Dive Centre.
Jersey Marine Conservation have a year round programme of surveys, talks, remote beach cleans, exhibitions and educational workshops.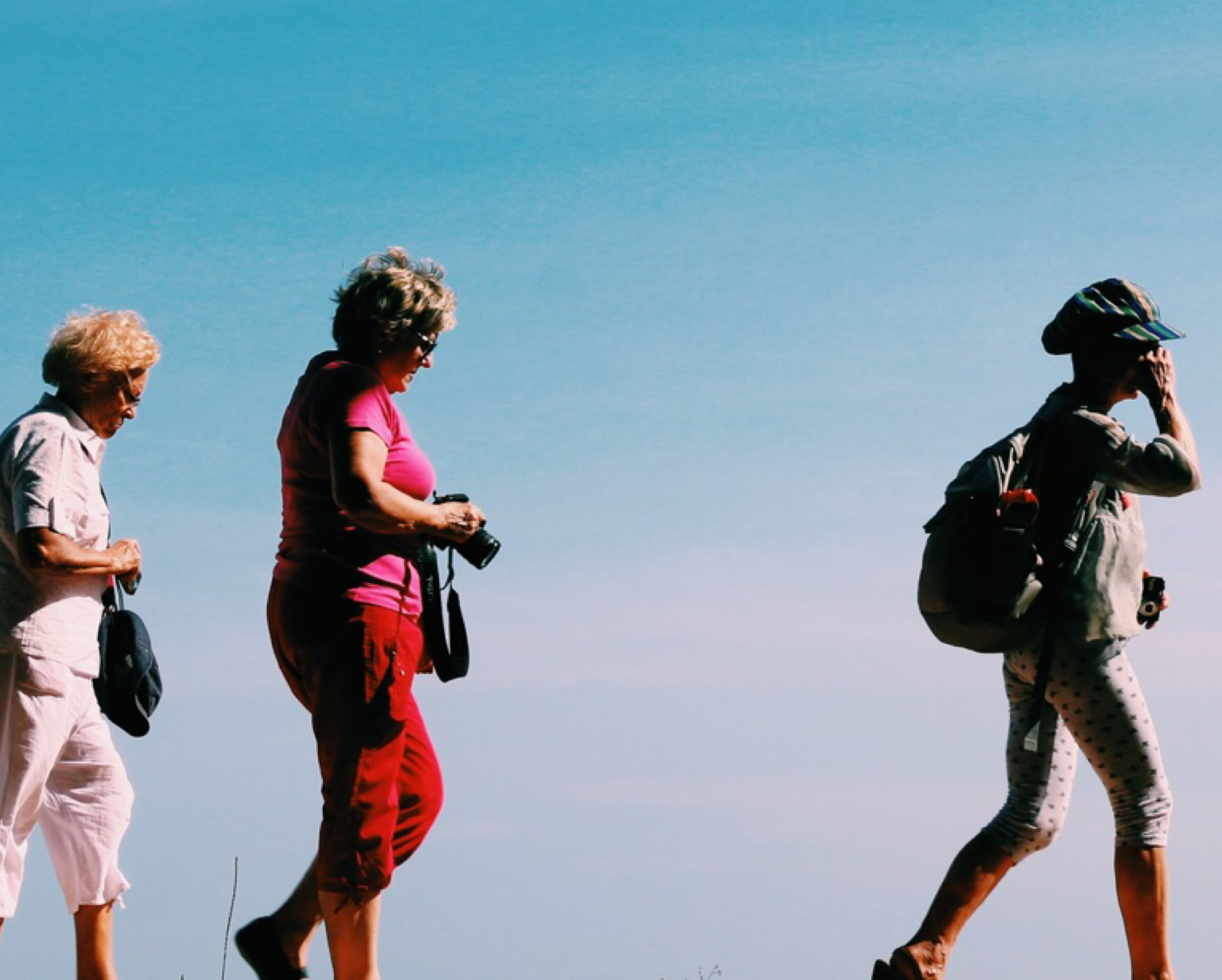 Jersey Heritage
Take a coastal stroll with Jersey Heritage and download one of their self guided walks. We love the 'First Tower to Elizabeth Castle' and the 'Towards the Vieux Chateau' walks.
Jersey Surf School
Saturday at 1200 - Free Activity !
Jersey Surf School will be offering surf lessons over the weekend at Le Braye. They have a highly experienced team of coaches from all over the world that can cover all your coaching needs; from a first time novice to an experienced surfer and take students from the age of 6yrs and upwards.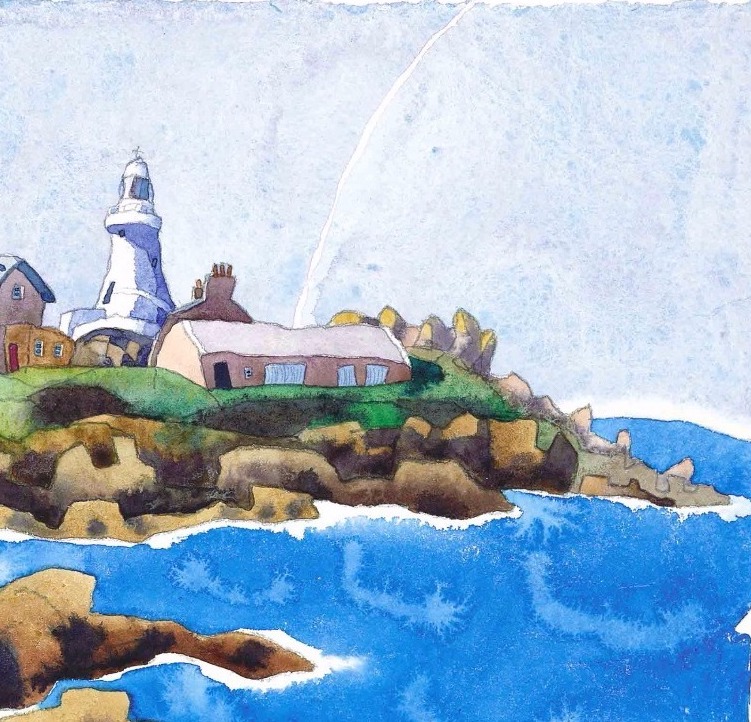 Pitt Stream Gallery
Saturday from 1000 - Free Activity !
The Pitt Stream Gallery will be creating a "drift" inspired installation for World Ocean Day showing work that is either inspired by the sea, painted on or made from driftwood, sea glass/ceramic and beach plastic. Ian Rolls will also be leading one to one workshops outside the gallery on Saturday 8th as part of his Art Cart Café (weather permitting) making simple artworks & sculptures from objects found on the beach. Ruth will be leading "stone balancing" sessions all down one side of Pitt Street. And don't worry, all stones will be returned to the beach :)
Jersey Sandman
Saturday at 1430 - Free Activity !
Get creative on Saturday with @jersey_sandman and help make a mark with some beautiful sand art, as part of OCL's World Ocean Day celebrations. There will be a prize for the best sculpture.
La Belle Gourmande
Saturday & Sunday from 0900
Head to La Belle Gourmande - a delicatessen and eatery, situated in the heart of St. Aubin, to pick up your World Ocean Day picnic and head out to your favourite beach for a dose of vitamin sea.
Where there's a wheel there's a way
Beach Ability
Saturday from 1000 - Free Activity !
BeachAbility believe that everyone should able to access Jersey's beautiful beaches.Their team will be based at St Brelades Bay on Saturday from 10am till 2pm.

Pop down to have a chat, try out the chairs and find out more about becoming a volunteer or supporting their work in a variety of ways.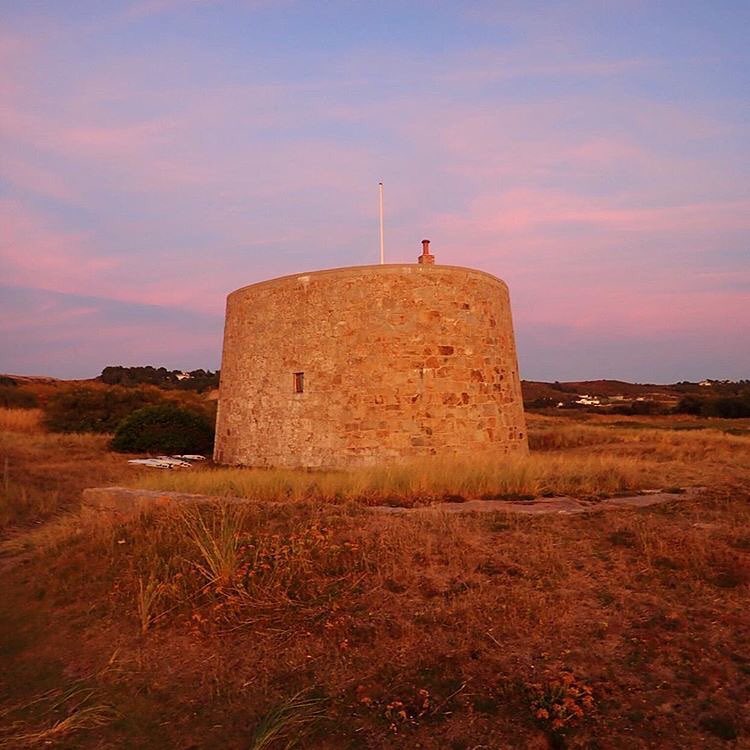 Surf, yoga & nature connection
Drift Retreats
Saturday at 1000
Join us for a day of Drifting. Leave your worries at the door and unplug. Drift away with us for a day. Surf, food & yoga. A Day DRIFT Retreat includes the following: Welcome juice drink on the tower roof, Drift meditation circle, yoga session, surf session, lunch, relaxing and optional nature walk, snacks and juices included.
City & Coast Yoga
Saturday at 0830 - Free Activity !
Start World Ocean Day on the beach ! Claire will be hosting a Vinyasa Flow style yoga class at Ouaisne suitable for all levels. Claire sequences playful, flowing classes which focus on synchronizing the movement of the body with the breath. Through a variation of sun salutations, standing and seated poses you'll build core stability, strength, balance and flexibility. The class ends in Savasana, a deep relaxation to nurture and empower both body and mind.
Kismet Cabana are offering a 10% discount for post-yoga breakfast !
HSBC Breeze Jersey
Saturday Timing TBC - Free Activity !
Fun, free bike rides for women of all abilities across the island.
It doesn't matter if you're keeping fit, young at heart, wise beyond your years, or even if you don't know how to change gears. Every woman is welcome on our rides. They have three rides this Saturday, beginner, steady and challenging. Their routes always keep them close to the sea !